With our extensive experience, REVA is a leader and innovator in medical flights and air ambulance services.
Meet our team of medical transport service professionals:
Management: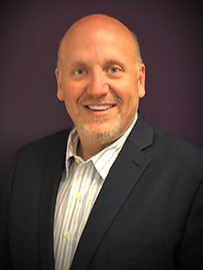 Stuart Hayman, Chief Executive Officer
In 2012, Mr. Hayman participated in the merger and recapitalization of his air-ambulance company creating REVA, Inc., which over the next three months grew to be the largest, dedicated fixed-wing air medical transport operation in the Western Hemisphere. Mr. Hayman is one of two founding members of REVA with offices in Fort Lauderdale, Puerto Rico, Arizona, and New York.  Mr. Hayman continues to expand the scope and reach of REVA air-ambulance services now operating from several bases strategically placed around the US.
In operation since 1997, REVA transports approximately 1700 patients each year around the globe. Mr. Hayman holds a Bachelor of Science degree in Aeronautical Science from Embry-Riddle Aeronautical University. Additional education includes pilot certification through Commercial Multi-Engine Land – Flight Instructor – Instrument.
---
Shannon Schell, President & Chief Operating Officer
Shannon D. Schell joined our management team in June 2015 as Chief Operating Officer and was promoted also to President in September 2016. His responsibilities include overseeing all of the day-to-day operations of the organization. Prior to joining REVA, Mr. Schell held positions of Senior Vice President of Supply Chain and Engineering for UniTek Global Services as well as Chief Operations Officer (COO) for an online retailer. Mr. Schell spent over 20 years as an operations and engineering executive with UPS, the world's largest package delivery company and a global leader in supply chain and logistics solutions. Mr. Schell held various management positions throughout his UPS career in multiple functions including Industrial Engineering, Air and Ground Operations, Logistics, Finance, Business Development, and Technology Support.
Mr. Schell earned his Bachelors Degree in Engineering Management from the University of North Dakota and his Master of Business Administration from Bellevue University in Omaha, Nebraska.
---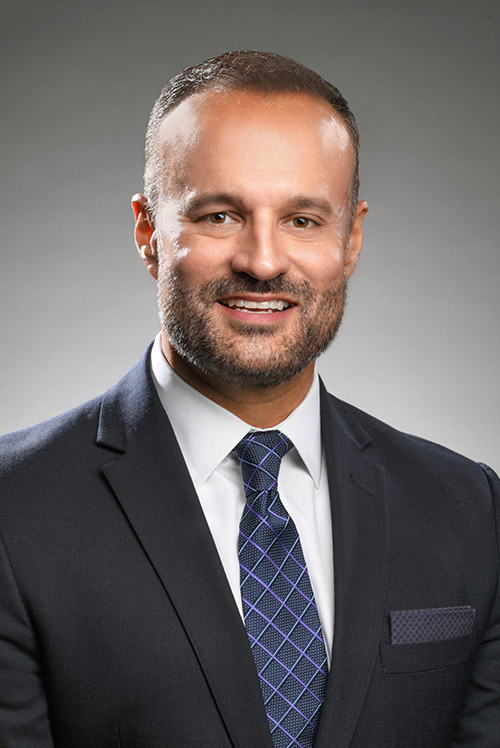 Philip C. Spizale, Chief Sales Officer
Philip C. Spizale joined our leadership team in September 2016 as Chief Sales Officer. Philip is responsible for REVA's company-wide sales and account management effort. Organizational sales strategy and channel development will also be overseen by Mr. Spizale. Prior to joining REVA, Philip held positions of Vice President of National Sales, Vice President of Channel Sales and Zone Vice President with Concentra Medical Centers, the nation's largest Urgent Care and Occupational Medical Center care delivery system. Philip spent 21 years in various roles within Concentra's sales and marketing group. Mr. Spizale earned his M.B.A at Webster University in St. Louis and holds a B.A. in Communication from Loyola University in New Orleans.
---
Dawn Cerbone, Senior Vice President, Sales & Marketing
A seasoned air ambulance industry leader, Ms. Cerbone brings extensive marketing experience to REVA. She oversees and directs the organization's marketing strategy and development of project plans.
Ms. Cerbone holds a bachelor's degree in Aeronautical Science from Embry-Riddle Aeronautical University in Daytona Beach, Florida and is an FAA Commercial Pilot with Instrument Rating and Certified Flight Instructor.
---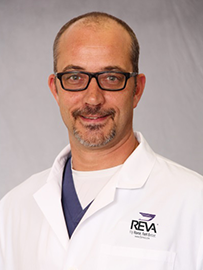 David A. Farcy, Medical Director
Dr. David Farcy joined REVA in November 2015 as Medical Director. He brings with him skills developed over the past 10 years of exemplary work and leadership in emergency and critical-care medicine. In addition to his role as medical director, Dr. Farcy continues his role as Chairman, Department of Emergency Medicine at Mount Sinai Medical Center in Miami, Florida.  He is the senior editor of Critical Care Emergency Medicine, the leading textbook for this sub-specialty, the second edition of which was released in December 2016. He is also a published author in medical journals and is licensed to practice medicine in Florida, New York, and Arizona.
Dr. Farcy earned his Bachelor of Arts degree in Psychology from Texas Tech University, his Medical Doctorate from Universidad Autonoma de Guadalajara, Jalisco, Mexico, completed his residency in Emergency Medicine at Maimonides Medical Center in Brooklyn, NY, and completed a Critical Care Fellowship at R Adams Cowley Shock Trauma Center in Baltimore, MD.
---
Steve Williams, Director of Medical Operations
Steve Williams is an industry veteran, with over 30 years of experience in emergency medicine. His most recent assignment was as the Deputy Fleet Medical Director for MSC Cruises Management. He has also held positions as the Director of Fleet Medical Operations for Royal Caribbean and the Director of Medical Operations for Carnival Cruise Lines. In addition, he has also been the Director of Emergency Nursing, and Chief Flight Nurse for Mount Sinai Life Flight. Steve also currently holds the position of Team Commander of the FIU FAST Team, which is a disaster recovery team and Deputy Team Commander for the Federal government's Trauma & Critical Care Team South.
---
Roswell Greene, Jr., Director of Operations
For nearly a decade, Mr. Greene has served as Director of Operations, Check Airman, and SMS Coordinator for REVA where he currently manages a demanding business model comprised of 14 light jets as well as the mid-sized Learjet 55 and nearly 50 line pilots, handling a 24/7/365 flight and maintenance operation. Mr. Greene's passion for aviation started early, and at the age of 17, he purchased his first aircraft, which he still owns today. He fostered his love of learning, flying, and expanding his knowledge base by attending Embry Riddle Aeronautical University in Daytona Beach where he graduated with a bachelor's degree in Aeronautical Science.
Since graduation, his experience as a pilot and manager has been augmented by serving in successively increasing levels of responsibility from Instructor to Director of Aviation under FAR 91 for three companies and Director of Operations under FAR 135. Mr. Greene has accumulated over 11,000 hours of flight time and holds Learjet, Gulfstream and Falcon type ratings with global operating experience.
---
Travis Werth, Chief Pilot
Mr. Werth joined REVA (formerly Aero Jet International) in February 2003 and has served as a Chief Pilot since 2002. Prior to joining Aero Jet, he was a Captain with Cirrus Air International and worked with the Aero Jet team since the late 90's. Travis has more than 17 years and 10,000 hours of flight experience in the air ambulance industry.
---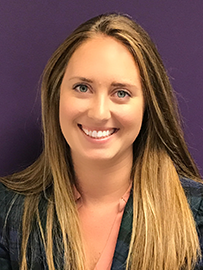 Emma Roberts, Director of Safety
Emma Roberts joined the REVA management team as Director of Safety. Prior to joining REVA, Emma spent the last nine years at Spirit Airlines working in several different positions within Flight Operations and Safety, gaining experience in Voluntary Safety Programs, OSHA Compliance, Risk Management, and Safety Management System implementation. Emma received her Bachelor's degree in Aviation Management from Lynn University and an MBA in Aviation from Embry Riddle Aeronautical University.
Emma is passionate about implementing a comprehensive Safety Management System at REVA, and truly believes in the benefit of a positive safety culture at an organization.
---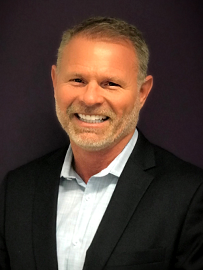 Paul Coursey, Director of Maintenance
Paul W. Coursey brings to REVA a wealth of knowledge and experience in every phase of aviation maintenance. Before joining REVA's management team in August 2016, he had logged more than 20 years in aviation and aviation-related services in both the private and public sectors. His experience includes an association with cargo carrier Ameriflight. Not only was he in charge of handling a wide range of administrative and operational functions, but he oversaw 18 individual bases that deployed 187 aircraft and employed more than 150 mechanics and logistics personnel. As an employee of L-3 Technologies, he served as Director of Operations at Fort Rucker, Alabama, Army base, overseeing 625 rotor-wing aircraft covering five airfields.
Paul started his career at the Alabama Aviation and Technical College, where he received his Airframe & Powerplant license. He also was trained in Lean Six Sigma, a set of techniques and tools for process improvement, through Auburn University. His hobbies include CrossFit training and golf. Dedicated to community service, Paul has served on the board of directors for the Boys and Girls Club of Ozark, Alabama.
---
---