Can You Take an Oxygen Tank on a Plane?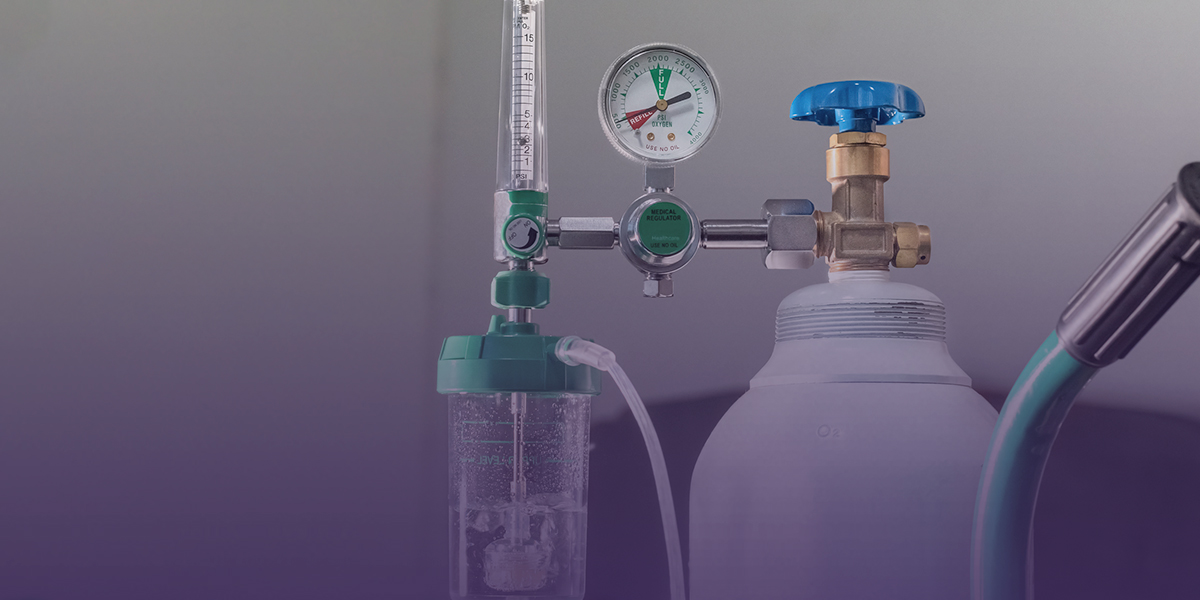 Flying in a plane is an excellent option when you need to travel far for business or pleasure. If you require oxygen therapy treatment, flying becomes more complicated due to the regulations you must follow. Read this guide to learn how you can fly safely while still getting the oxygen you need.
Can You Take an Oxygen Tank on a Commercial Plane?
When you fly on a commercial plane in the United States, the only oxygen equipment you can bring is a Federal Aviation Administration-approved portable oxygen concentrator (POC). Passengers are not allowed to carry their own partial or full oxygen tanks, even if they are on them or in a checked bag or carry-on.
If you need an oxygen tank at your destination, you can pack an empty one in your luggage and fill it when you arrive.
How to Get Oxygen While Flying Commercially
Staying on top of your oxygen is crucial. When you know you will fly commercially, ensure you plan ahead by speaking to your doctor a few weeks or months before your trip to prepare. Working with your doctor will help you obtain the necessary medical forms that will allow you to use oxygen on the plane. You'll also need to determine how much oxygen you'll need in your POC to get you through your travels before reaching your destination.
While you won't have your own oxygen tank, you can work with your airline to supply the needed oxygen to your POC. At least two weeks before your flight, contact your airline to let them know you require oxygen. Ensure you have the prescription authorizing how much oxygen you need and your doctor's medical release confirming you are suitable to travel.
If you need oxygen during a layover, coordinate with your airline and oxygen supplier so that they have tanks ready for you.
Take a Non-Emergency Medical Transport From REVA
Flying commercially while on oxygen can be a complicated process. Consider REVA if you would prefer a simpler alternative. REVA offers non-emergency medical transport to help travelers get where they need to go safely and efficiently. Our aircraft have professional medical equipment, nurses and doctors on board to help patients receive proper care while flying.
With our non-emergency medical transport services, you can get the oxygen you need while flying. Our team has many years of training and experience working with emergent and non-emergent medical situations, so they are well-prepared to help you.
When you fly with REVA, you'll be more comfortable receiving your oxygen and asking for help with any other medical concerns. REVA will get you to your destination quickly and safely.
Request a Non-Emergency Medical Transport Today
When you need to fly and require consistent oxygen, consider flying with REVA. We will ensure you stay comfortable throughout the flight while receiving the right amount of oxygen. Start getting ready for your next flight by requesting a quote for non-emergency medical transport with us today!