MEDICAL ESCORT SERVICES & FLIGHT NURSES
REVA IS YOUR SOURCE ACROSS EVERY CONTInENT
OUR MEDICAL ESCORT PROCESS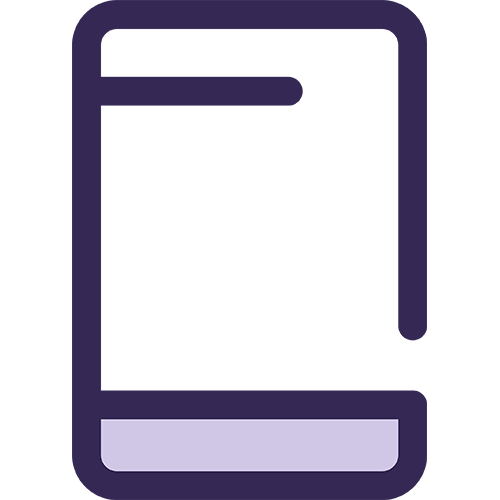 CALL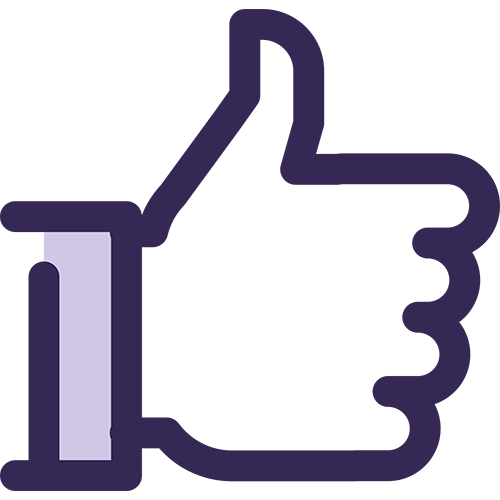 CONFIRM
REVA confirms medical necessity and condition of the patient. REVA will coordinate all aspects of the transport.
REQUEST MEDICAL ESCORT SERVICES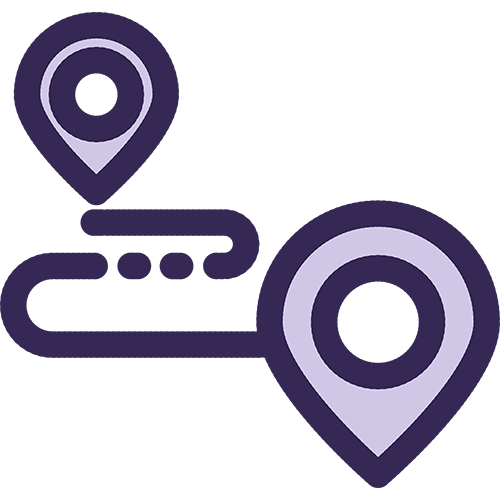 COMPLETE
Patient arrives safely to their final destination.
PATIENT CARE
REVA's flight nurse and medical escort solutions provides care to those ill or injured patients who cannot travel unassisted, but do not require a full air ambulance service.
Post-cardiac catheterization and PTCA

FAA approved in flight oxygen and medical equipment

Intravenous medications administration
Assisting patients with extremity injuries in casts & splints

A network of well-traveled clinicians stationed across the globe

Mental health support
PATIENT SUPPORT
PREPARE: REVA schedules all commercial airline flights and ground transportation. First or business class seating is provided for patient comfort. Travel arrangements for accompanying family members is also included.
PERFORM: REVA's flight nurses perform continuous patient care monitoring throughout the entire transport. REVA's 24/7 "in house" flight medical team carries out expert pre-flight assessments and flight monitoring.
COMMUNICATE: REVA's 24/7 Communications Center performs completes transport status reports.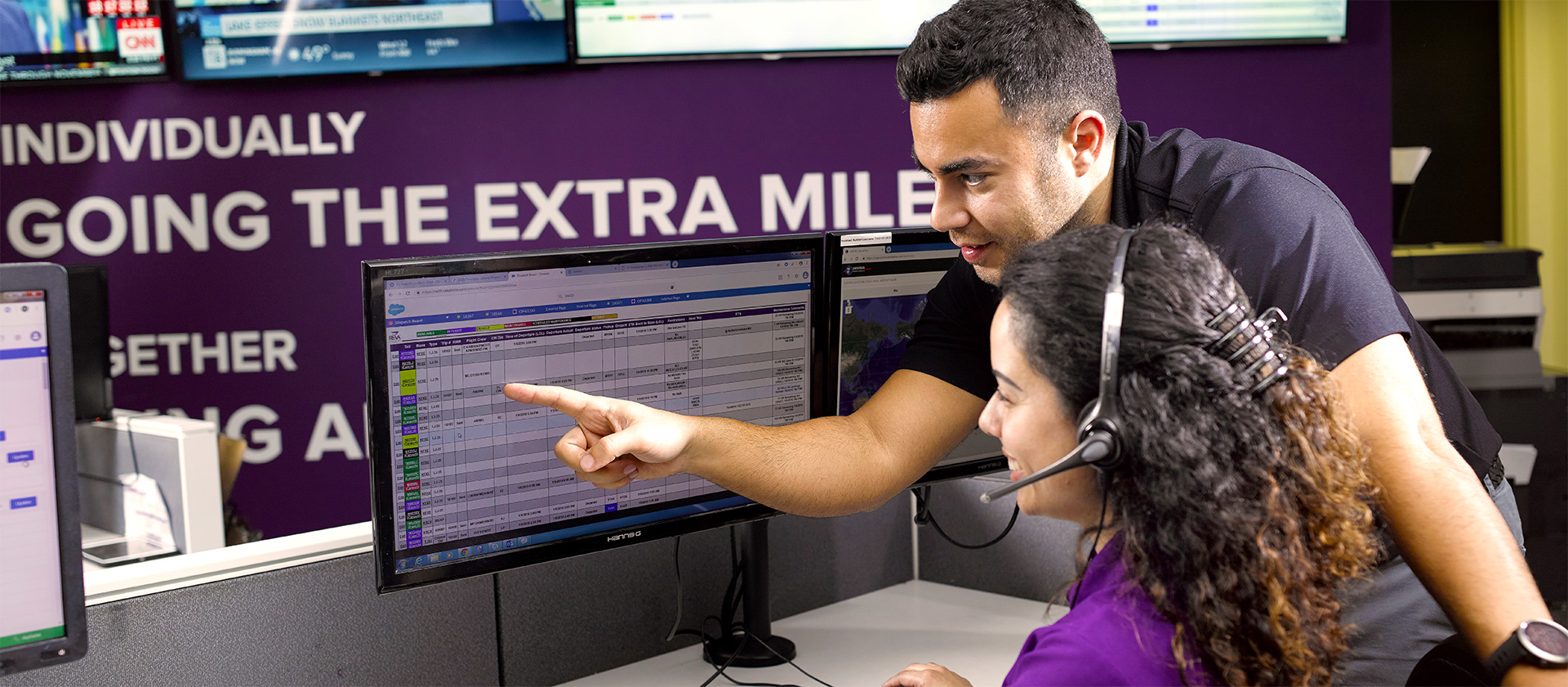 EXPERIENCE
Our medical professionals collectively have accumulated thousands of hours of experience in air-ambulance transport, critical care and emergency room response. PROFESSIONALS
REVA's medical team is staffed by highly qualified specialists in emergency care, including flight doctors, registered nurses, critical-care paramedics and registered respiratory therapists. CERTIFICATIONS
Intensive Care Unit, Cardiac Care Unit and Advanced Cardiac Life Support, Emergency Department Basic and Pediatric Life Support, Neonatal Resuscitation, Prehospital Trauma Life Support
"It is the sacred responsibility of every REVA medical professional to provide the finest care to our clients."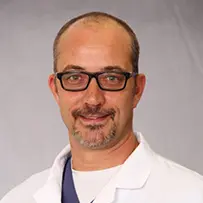 DAVID A. FARCY
MEDICAL DIRECTOR
David A, Farcy is one of the preeminent physicians in the highly specialized field of emergency care and critical-care medicine. Dr. Farcy, who joined REVA as its medical director in 2015, is the senior editor of Critical Care Emergency Medicine, which means he has literally written the book on emergency-care.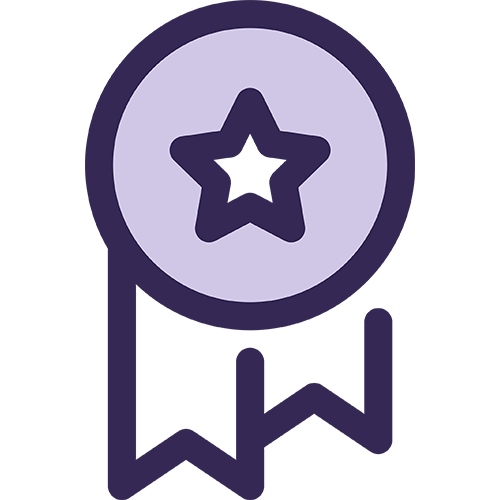 HIGHER STANDARDS OF EXCELLENCE
REVA's medical staff has the knowledge and expertise to provide excellent care to every client.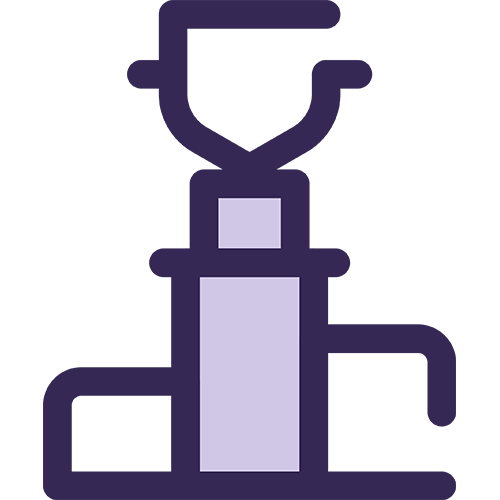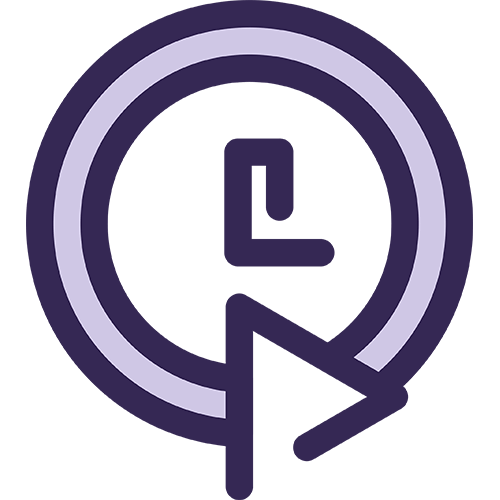 ONGOING AND INTENSIVE TRAINING
REVA requires its medical staff to take part in regularly scheduled training. REVA requires training and education that is ongoing on a daily basis and intensive in its approach.
What Type of Medical Care Can a Flight Nurse Provide?
The responsibilities of a flight nurse during transport are crucial to the patient's safety and well-being. A flight nurse works with medical teams on the ground to ensure the patient receives the specific care they need when in the air. Medical escort flight services are typically almost the same as hospital care.
Whether you require a flight nurse or a team involving multiple medical professionals, REVA has you covered.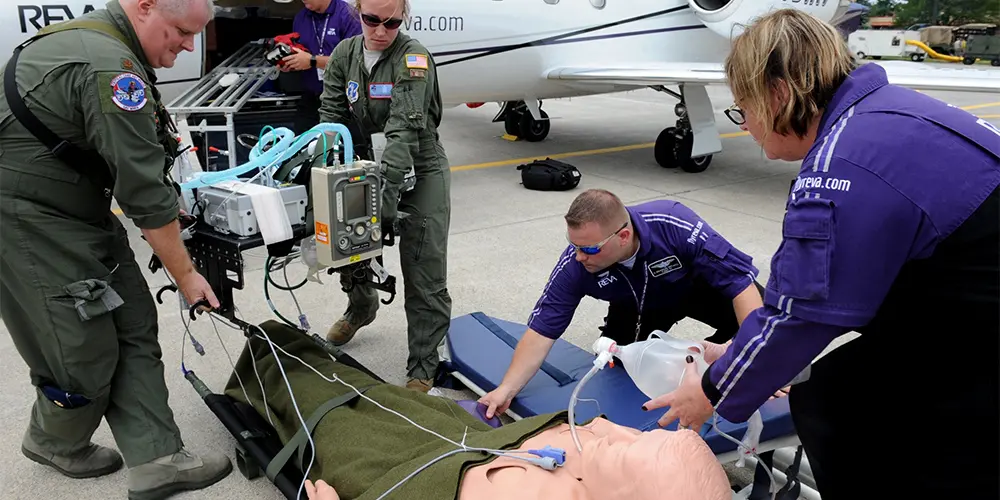 Primary Medical Duties of Flight Nurse
Post-cardiac catheterization and PTCA.
FAA-approved in-flight medical and oxygen equipment.
Administration of intravenous medications.
Assisting patients with extremity injuries in casts and splints.
Mental health support.
Additional Duties of Medical Team
Making sure all necessary equipment and supplies are on hand.
Providing an initial evaluation to assess the patient's state of health.
Communicating patient condition and ETA with family members and awaiting facility.
Ensuring the maintenance and proper function of equipment and medical machinery.
Benefits of a Medical Escort
RESPONSE TIME: REVA will immediately respond to your initial inquiry, while some conventional transportation sources may require more time or call-backs for consultation.
AVAILABILITY: Hospitals sometimes do not give much notice to a patient's release date. At REVA, we can begin the process of setting up a reliable transportation plan right away.
DEPENDABILITY: When using other non-emergency transportation services, a patient may experience extensive wait times. However, REVA's Communication Center will quickly coordinate the entire travel plan from beginning to end.
CONVENIENCE: REVA handles all aspects of transportation, including tickets, flight nurses, ground transportation and the plane, making the experience easier for the patient and their family.
SPEED: Using REVA's medical escort services will get your patient to their destination much quicker than other conventional sources.
QUALIFIED MEDICAL PROFESSIONALS: REVA's medical transportation team consists of some of the most talented professionals in the industry.
EQUIPMENT & MEDICAL SUPPLIES: Our crew works with doctors and hospitals to ensure all the necessary supplies, medication and equipment are present before transport begins.
INTERNATIONAL AVAILABILITY: While some transport services operate strictly within a single country, REVA can arrange transport plans globally.
PEACE OF MIND: By choosing REVA as your medical escort provider, you know that you'll receive the most superior service and treatment the industry can offer, as we have many impressive accreditations and associations.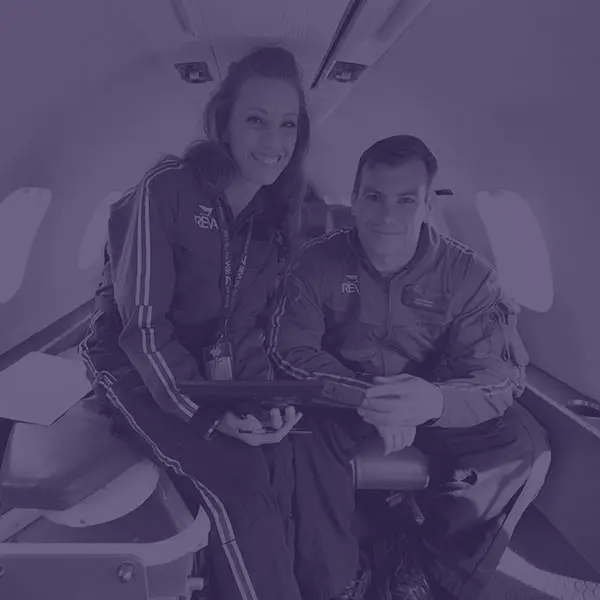 "Our crew is better at what we do than anyone else in the business. Period."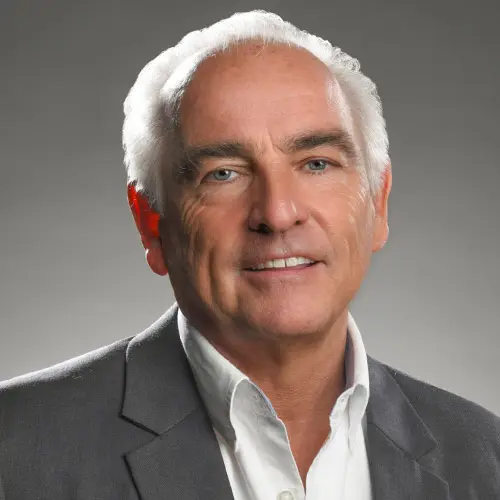 STEVE WILLIAMS
DIRECTOR OF MEDICAL OPERATIONS
Steve Williams is an on old hand, with more than 30 years' experience in emergency medicine. In other words, he's seen it before, he's done it before. He also currently holds the position of Team Commander of the FIU FAST Team, which is a disaster recovery team, and Deputy Team Commander for the federal government's Trauma & Critical Care Team South.
Top Industry Trained Flight Nurses
All medical professionals are required to attend ongoing training. REVA's training is intensive and focused. Education never stops. The two form the foundation of a program of excellence that exceeds industry requirements. When a civilian air ambulance company can effortlessly take part in training with the Air National Guard and prove its mettle in a medical evacuation exercise, that effort deserves to be noted. REVA accomplished that when it exceled in Empire Strike at Schenectady County Airport, REVA's northeast base. It was the first time a commercial air-ambulance company had been involved in such an effort.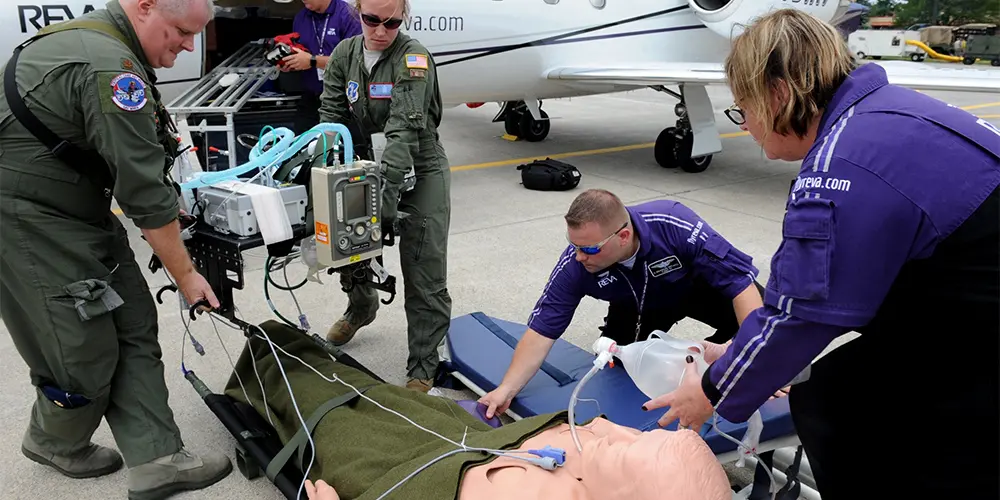 Medical Escort Service Insurance Coverage
Understanding the costs involved with medical transport can sometimes be challenging. AT REVA, we have the knowledge and expertise to guide you step-by-step through the entire insurance reimbursement process. We work directly with insurance companies to remove any financial barriers between our clients and the care they deserve.
REVA finds the coverage and relays the financial options while you fly home and receive the necessary care. Here are a few parts of the insurance process we'll help you handle:
Coverage analysis: We'll help you determine what types of coverage you have and which benefits you're entitled to receive.
Documentation assistance: We will assist in preparing the necessary paperwork for preauthorization. We'll also help expedite the approval process while ensuring the maximum amount of benefits.
Appeal denials: We work on your behalf in the event your insurance company wrongly withholds your benefits.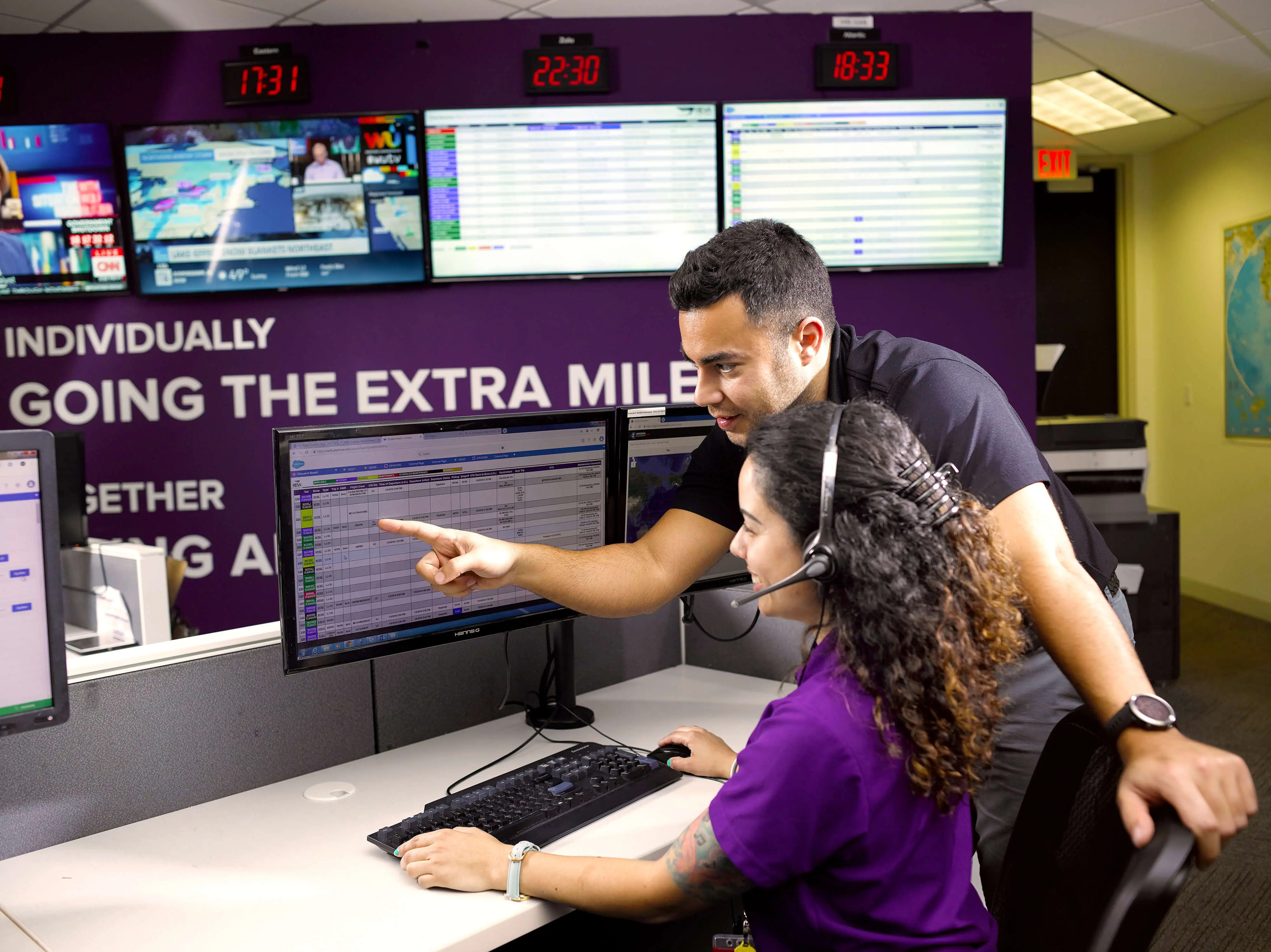 Medical Evacuation vs. Medical Repatriation
Which One Do I Need & Can REVA Help Me?
While some may think medical evacuation and medical repatriation are the same, there is a significant difference. Medical evacuations usually apply to medical emergencies and require immediate transportation to a facility that can provide the appropriate level of care. On the other hand, medical repatriation typically refers to the transport of a patient after primary care.
For example, if a person receives medical attention while traveling in a foreign country and shows signs of recovery, the trip to return home would involve repatriation. Medical repatriation often begins where medical evacuation ends. In many cases, repatriation occurs when a patient requires long-term care at another facility but is no longer in critical condition.
Although medical escorts usually perform repatriation, REVA is fully capable of handling medical evacuations, too. Depending on your policy, your insurance may cover both evacuation and repatriation. Our insurance experts at REVA can help you understand the differences and how they apply to you.
FREQUENTLY ASKED QUESTIONS
When you contact us, we will ask for all information regarding the patient's condition. Our medical team will review the medical report, which includes the physician's recommendation, and verify if it is safe for the patient to travel on a commercial flight.