Fly Home. Feel Better
Medical evacuations, which are when patients are urgently transported, often by air ambulances, to the closest helpful health care facility, are common in rural and remote areas of Africa. When a local doctor cannot provide adequate treatment for an injury or illness, an air ambulance transports the patient to a hospital capable of providing appropriate care.
After the initial phase of emergency treatment, a patient may also use an air ambulance for relocation to a facility providing extended care.
At REVA, we have teams ready to provide both evacuation and repatriation services throughout Africa. Our partnership and affiliation with many international travel institutions affirm our commitment to providing superior air ambulance services.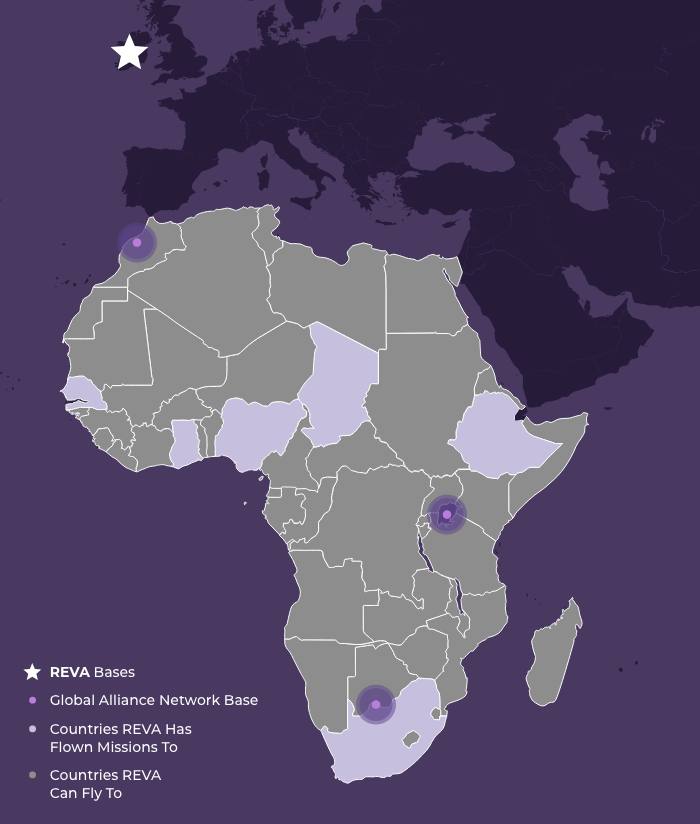 REQUEST AN AIR AMBULANCE NOW
African Countries Covered
What Africa Air Ambulance Services We Can Provide
REVA's customer service team, medical professionals and aviation crews consist of the most qualified individuals in the industry. We have several global alliance hubs covering the African region, providing the best air ambulance services available. The services we offer throughout Africa include:
Medical transport within Africa: Emergency air transportation is necessary when the local facility cannot provide the necessary treatment and a hospital within the continental boundaries can.
Air ambulance services from Africa to the U.S.: A patient could use this service if they require immediate treatment in a qualified U.S. healthcare facility.
Medical escort services: Escort services typically involve non-emergency transport. These services could entail relocation to an extended care facility or transport back to a patient's home country.
Whether you need medical evacuation or repatriation services in Africa, REVA is ready to provide top-notch treatment and care.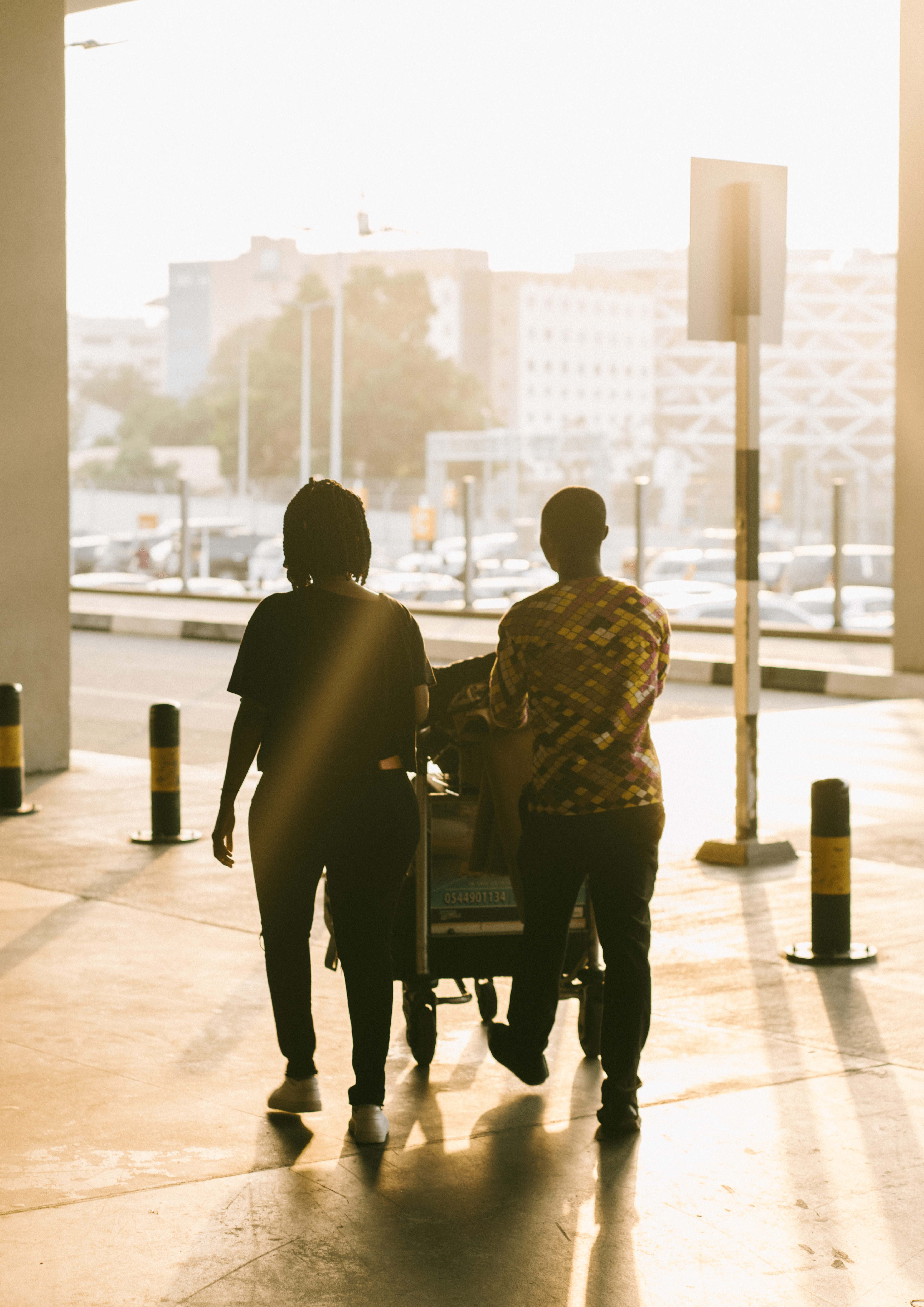 Our Process as an Africa Air Ambulance Provider
REVA's dedicated fleet of 16 aircraft has logged more than 30,000 missions in 70 countries. Our highly skilled medical crews have thousands of hours of experience in emergency room response, urgent care and air ambulance transport. We equip all our aircraft with the most modern life-support and critical-care equipment available. Call
A representative or the patient themself calls REVA and requests air ambulance service.

Confirm
REVA communicates with the current healthcare facility to confirm the medical necessity and coordinate the transport.

Complete
The patient arrives at the destination safely.
Why Choose REVA
If you are looking for air ambulance services from Africa, REVA is the ideal choice for you. We have many impressive accreditations and associations that we have earned over the years, so you can trust that you'll receive top-notch care from our team of service providers.
We will also help handle all insurance paperwork and requirements to ensure you receive swift reimbursement, allowing you to focus on getting care instead of fees.
For more than three decades, REVA has provided superior air ambulance services across the globe. We are the most professional, safe and modern service in the air-ambulance industry. We have been recognized multiple times by both government and industry agencies for setting the standard in service and safety.
You can request a free quote or, to learn more about our services in Africa, contact us today.

FIND US 24/7
Our Client Resource Managers are standing by 24 hours a day, seven days a week, 365 days a year, to apply our expertise to your insurance needs. Call any time.
INTERNATIONAL
+1 954 866 4338