INJURIES & ILLNESSES WHILE TRAVELING
sICK OR hURT wHILE tRAVELING aBROAD? reva CAN FLY TO aNYWHERE IN THE WORLD, pROVIDE YOU IMMEDIATE CARE, AND FLY YOU HOME.
INJURED OR SICK AWAY FROM HOME?
When you're traveling abroad and become seriously ill or injured, REVA is here to help you get home safe and sound so you can seek medical treatment. We provide air ambulances and expert staff to treat your illness or injuries on the way to your destination. Whether you want to receive medical care from your home country or are in search of treatment anywhere in the world, REVA will provide medical air transport.
Request an air ambulance now
COMMON TYPES OF INJURIES AND ILLNESSES REVA COVERS
REVA has a team of experienced medical professionals who are equipped to treat various injuries and illnesses, including:
Symptoms like shortness of breath, fatigue, and chronic coughing and chest pain may indicate pulmonary issues, which involve the lungs and require emergency medical treatment.
If you are dealing with any of these symptoms abroad, our medical flights will transport you to a facility while keeping you comfortable.
WHAT TO DO IF SICK OR INJURED
No one wants to become injured or ill while abroad, but if it happens, REVA is here to make your care easier. We'll follow the three C's to help you reach your destination safely:
Call: As soon as you call us or your caregiver does, we'll begin getting our ambulances and staff ready for your transport.
Confirm: Our team will confirm and coordinate all aspects of your trip. We'll complete any necessary travel and clinical documentation and coordinate aviation and medical crews and ground transportation services.
Complete: We'll follow through with your transportation from beginning to end.

"REVA is a company made up of people who truly care about our patients."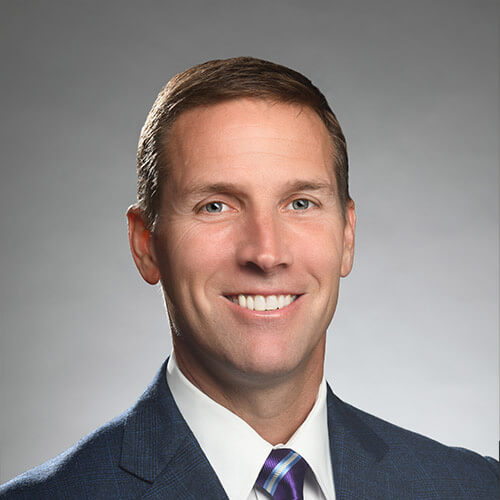 Shannon Schell
CHIEF EXECUTIVE OFFICER
Shannon joined our management team in June 2015 and was promoted to Chief Executive Officer in May 2019. His responsibilities include overseeing REVA's day-to-day operations. Shannon holds a bachelor's degree in engineering management from the University of North Dakota and a master's in business administration from Bellevue University in Omaha, Neb.
MEDICAL Transport Services From REVA
With more than 30,000 flights under our belts, REVA sets the gold standard in medical transport service. We offer the following medical air transport services.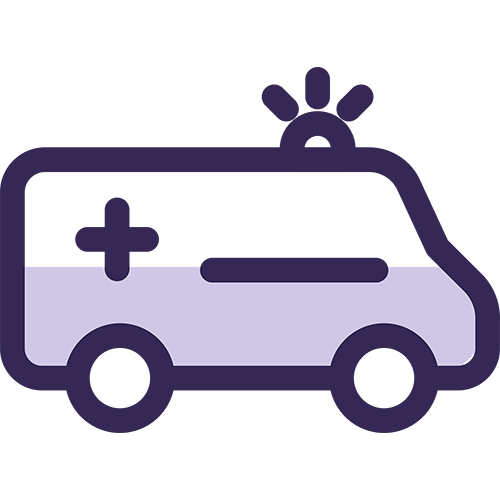 MEDICAL AIR TRANSPORT
REVA performs emergency medical air transport 24/7 every day of the year. We have a team of highly specialized flight specialists and air medical professionals who undergo rigorous ongoing training to meet the highest standards in the industry. With medical air transport from REVA, you can be sure that your care is nothing less than the best.
COMMERCIAL MEDICAL ESCORT
We offer commercial medical escorts for patients who are well enough not to need full medical air transport. Patients eligible for a commercial medical escort may include those who require oxygen support, post-cardiac catheterization, intervenous medication or support for mental health or injuries. Our team will prepare you for air ambulance transport and provide you with the support you need until you arrive at your destination for further care.
PRIVATE MEDICAL ESCORT
When you need travel assistance but little medical assistance, our private medical escort services can get you home safe and sound. Each of our private medical escort flights is flown on a Learjet 45XR with up to six passengers. Our chartered flights offer luxurious cabins and amenities to keep you comfortable throughout the journey. This option is ideal for patients who are currently stable and do not require immediate medical attention.