What Is Medical Repatriation?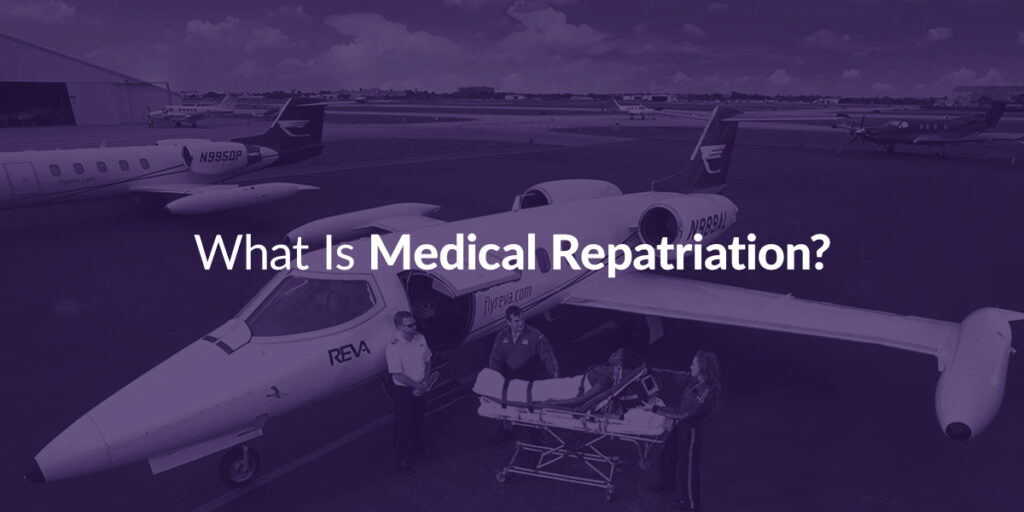 When you're abroad, accidents can happen. The unpleasant reality of a severe injury or illness may be concerning enough to require at-home medical care. In these cases, patients may request medical repatriation. Medical repatriation is defined as a form of emergency medical transport that brings patients to their home country for care. 
Why Patients Request Medical Repatriation
Having a serious medical emergency can be frightening, especially if you're abroad. Patients may not feel comfortable receiving medical care in a country with different insurance guidelines or language barriers. With medical repatriation, patients can safely and quickly travel home to get the medical attention they need. Whether you need a one-time service or an insurance plan that includes medical repatriation, REVA has you covered.
Medical repatriation may be a necessary process for ill or injured travelers. Some people confuse the meaning of repatriation with medical evacuation. While the processes are similar, medical repatriation is a journey to the patient's home country. Evacuation transports patients to the nearest healthcare facility.
How REVA Provides Medical Repatriation Services
When you call REVA for medical repatriation services, you'll receive best-in-class treatment. We offer worldwide bedside-to-bedside transportation with our fleet of air ambulances. Patients can return to their home country with our team of medical experts when they request our repatriation assistance.
We begin with a pre-flight assessment to understand your condition and ensure you're fit to fly. Once we're confident that we can deliver the service you need, we'll coordinate all the details. Sit tight as we prepare the ground and air transport, secure documentation and contact your at-home healthcare provider. We handle everything so that once you board your REVA jet, you can enjoy a smooth flight and access to high-quality medical care.
Choose REVA for Expert Medical Care and Transportation
At REVA, we've operated over 30,000 flights across 70 countries. Above anything else, we provide an excellent patient experience. You can trust our caregivers, coordinators and pilots to deliver expert medical repatriation. We'll facilitate a safe journey so you can return home and feel comfortable getting the care you need.
Whether you need medical repatriation or medical evacuation, you can request medical air transport from REVA any day, at any time. We're available 24/7/365, so you can get medical attention when you need it. We make medical repatriation simple. Just remember the three C's — call, confirm and complete. Call our number, allow us to arrange the details and breathe a sigh of relief as our team provides quality and compassionate care.
 
To get started with REVA, you can contact us or learn more about our available services. Request a quote today to begin your journey!