FORT LAUDERDALE, Fla. – REVA pilots, medical teams, REVA Director of Clinical Services and Fort Lauderdale base support team members participated in the US Coast Guard Cruise Ship MEDEVAC seminar at the US Coast Guard Air Station, Opa Locka Airport last week.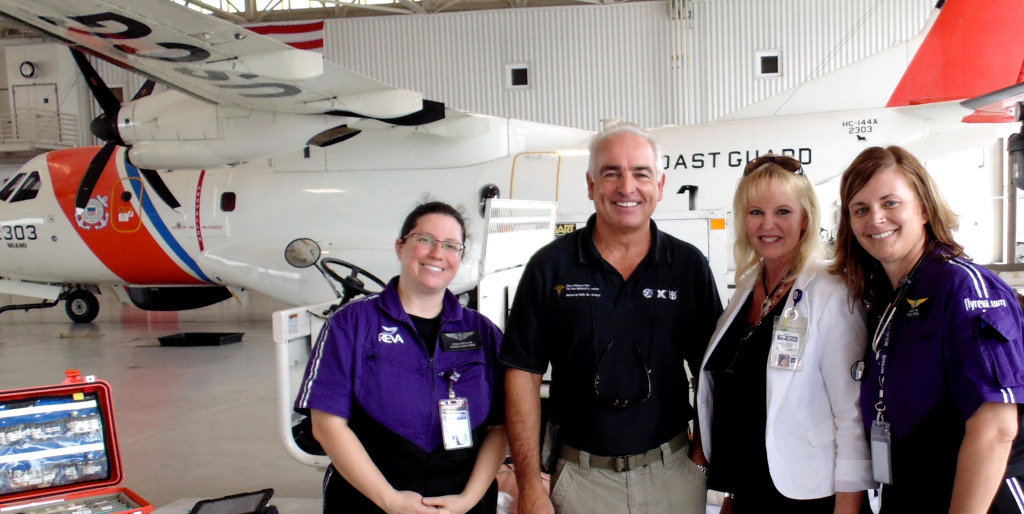 Jointly organized by the US Coast Guard and Royal Caribbean's Medical Operations Team, the meeting brought together 75 physicians and nurses from Royal Caribbean Cruises Ltd. and the key members of the US Coast Guard Search and Rescue teams who coordinate the medical evacuation of injured or ill guests and crew from cruise ships in the US Coast Guard, 7th District, area of operations.
The goal of the MEDEVAC seminar was to focus on safely conducting helicopter hoist operations and ensuring smooth transition of the patient, when needed, to a fixed wing air-ambulance. "This is a critical part of our continuing efforts to ensure that we only request a US Coast Guard helicopter when it is clinically appropriate," said Steve Williams, RN, Director of Fleet Medical Operations at Royal Caribbean Cruises Ltd.
"Bringing our approved private air ambulance providers here to meet our shipboard medical teams helps them understand the important difference between a search and rescue helicopter and a dedicated air ambulance."
Official PDF: REVA – Press Release – Coast Guard – 20141215.2