Fort Lauderdale, Fla. –  REVA's medical director, Dr. David A. Farcy, MD, FAAEM, FACEP, FCCM, President-elect of the American Academy of Emergency Medicine (AAEM), is the senior editor of the leading textbook by McGraw Hill on emergency critical care, Critical Care Emergency Medicine, first published in 2011, the 2nd edition has just been released.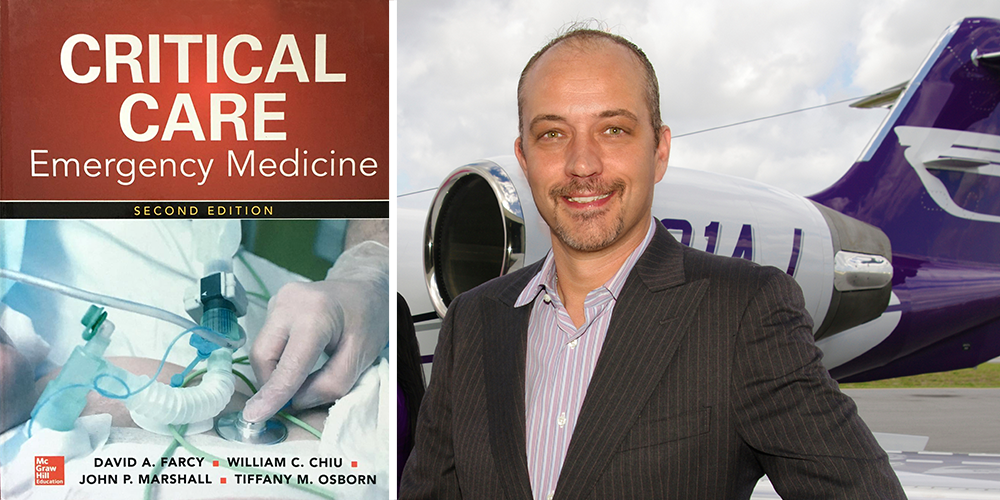 Considered to be the first comprehensive text on critical care emergency medicine, "…goes a long way toward establishing emergency physicians as credible intensivists…The book is unique as it blends the perspective of a true intensivist with that of emergency medicine. The book is the first of its kind, and I predict it will become known as the standard reference for those emergency physicians, as well as others, who wish to understand the overlap between emergency medicine and critical care."–Thomas M. Scalea, MD, FACS, FCCM, R. Adams Cowley Shock Trauma Center and University of Maryland School of Medicine (excerpt from the foreword).
Critical Care Emergency Medicine, Second Edition is now available in bookstores and online.  Dr. Farcy's royalties from the book are being donated to emergency education funds.
https://www.amazon.com/Critical-Care-Emergency-Medicine-Second/dp/0071838767/
Official PDF: REVA – Press Release – Dr. David Farcy Book – 20161219