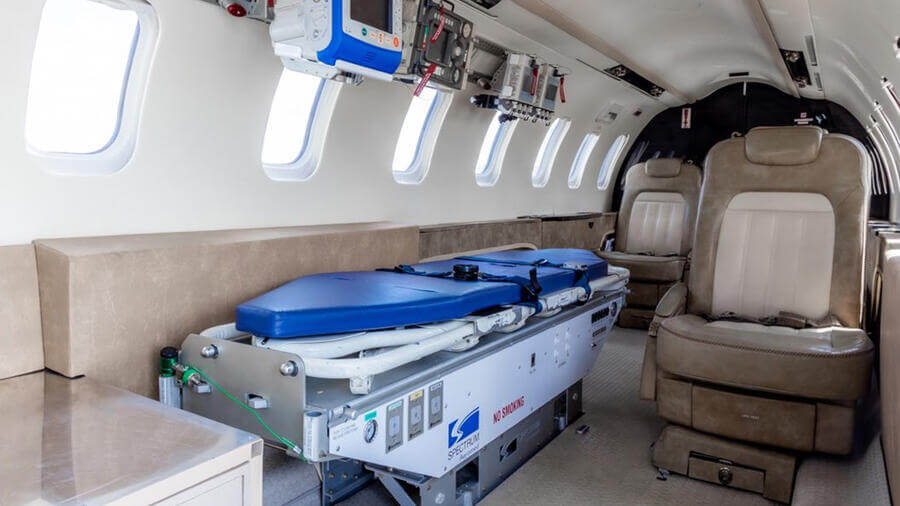 Sean Bryan, Director of Medical Operations – Western Hemisphere at REVA, Inc talks about equipment, training, and preparedness when it comes to transporting patients with mechanical ventilation needs
It certainly has been a long two years, but we would like to think we are through the roughest parts and there is light at the end of the tunnel. Over this time, we saw a significant decrease in flight volume for international patient transports. This was mainly a result of the obvious lock downs, difficulty crossing and entering certain borders, as well as a decrease in travel and leisure for the general population.
Over the past six months though, we have begun seeing an increase in leisure travel, and with an increase in travel across the globe comes an increased need for medevac and patient transports. For months we were moving many more stable patients than we were used to, as well as Covid-positive patients that really were not that symptomatic. A lot of these mildly symptomatic and asymptomatic Covid transports needed to be air ambulance because of commercial travel restrictions. Obviously when someone was positive for Covid they were placed into isolation, not allowed to fly commercial, and really the quickest way out was via an air ambulance. These transports tended to be a little less stressful than some of the typical critical care transports being completed on a routine basis prior to the pandemic.
As nice as it is to have a decrease in patient acuity levels, it also takes our critical care transport professionals away from what they typically do on a regular basis. Like with everything in life you do not want to become complacent. As a medical management team, we vowed that we would not allow that to happen to anyone on our team. We made a conscious effort to ramp up our critical care training because we wanted to keep our staff engaged and prepared for when the acuity level would return to pre-pandemic times.
For the full article please visit AirMed&Rescuce.com – Mechanical Ventilation and Advanced Airway Education