International Hospitals in Italy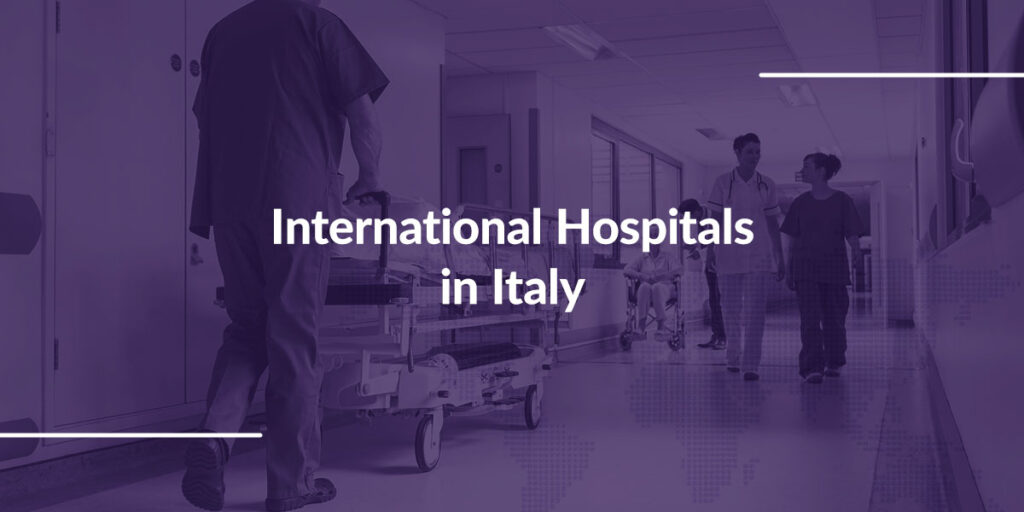 Italy is a beautiful country rich in history and culture. People around the world flock to the nation to taste its delicacies, witness the breathtaking coastline and learn more about its storied past. Others may conduct business in Italy or visit for a conference.
Ideally, your trip goes without any unexpected events. But sometimes, the unexpected will happen, and you may find yourself in need of a hospital.
Needing a hospital when traveling abroad in Italy can leave you feeling uncertain. The good news is that plenty of options exist for travelers to get the medical attention they need in Italy.
If you need to visit one of the international or English-speaking hospitals in Italy, we'll help you take the next steps.
Why Might You Need to Visit a Hospital While in Italy?
The difference between needing a hospital in Italy and at home is that you're in unfamiliar territory away from your doctor and medical facilities. Understand your risks and consider all possibilities so you can be ready to act in the event of a health emergency while abroad.
Here are some of the health conditions you may face on your Italy trip:
Common causes: Accidental falls and motor accidents are two common examples of injuries while abroad. Depending on the severity of the injury, you may need to be rushed to a nearby hospital for urgent medical attention.
Severe health concerns: You may have significant health needs that require visiting a hospital during your trip. If you have a condition needing consistent medical attention at home, you can expect to need the same medical attention while in Italy. Note that complications of these conditions could arise. If this happens to you, you'll need to visit one of the international or American hospitals in Italy.
Unexpected illnesses: When you're in another country, you may suffer from an unexpected illness like food poisoning, which often requires medical attention to remediate. You could also catch an infectious disease during your time overseas.
Remote injuries: If you're sightseeing while in Italy, you may find yourself in some remote locations. Sustaining an injury in these places off the beaten path may necessitate medical air transport to get you to a medical facility.
List of Italy Hospitals for International Travelers
Whatever the cause of your illness or injury, you'll find plenty of medical facilities in Italy that can give you the help you need. International hospitals exist to provide medical attention to travelers from around the world. Many of these hospitals are affiliated with American institutions, and several will have English-speaking staff to facilitate clear and open communication.
Keep in mind that you'll be responsible for medical bills you incur during your trip to Italy. Before leaving home, check with your insurance provider to see if you'll receive financial help in the event of an illness or injury while overseas. You may need to sign up for a new package to receive coverage while abroad, which will help cover some of your medical costs.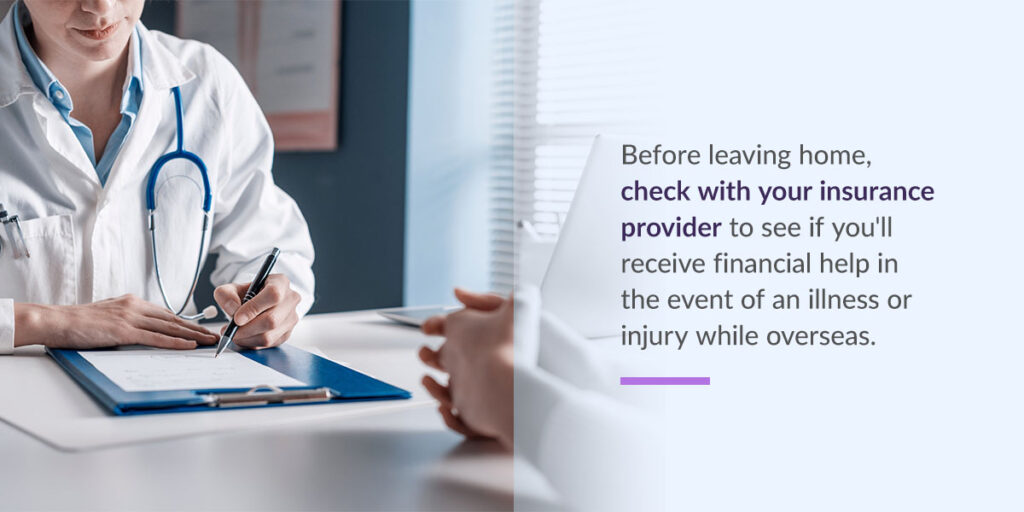 Below is a list of international hospitals in Rome, Florence and Milan:
How REVA Can Help
Whether you're in a remote location and need medical services or want to return home from Italy after an injury or illness, REVA can help. We offer international air ambulance services so you can get the help you need, where you need it. We've helped international patients in over 70 countries, so you can be sure you can receive medical air transport in Italy when you need it. 
The process of receiving our services is easy. First, you or a caregiver will call us to request transport. From there, we handle the rest. We'll coordinate every aspect of your medical flight, including documentation, flight and medical crews, and ground transportation when necessary. We'll stay with you every step of the way, from bedside to bedside. You can feel confident with our highly trained medical team — we'll get you home safe after experiencing a medical event in Italy. 
Whatever your situation, REVA is here for you. 
Choose REVA for Your International Air Ambulance Needs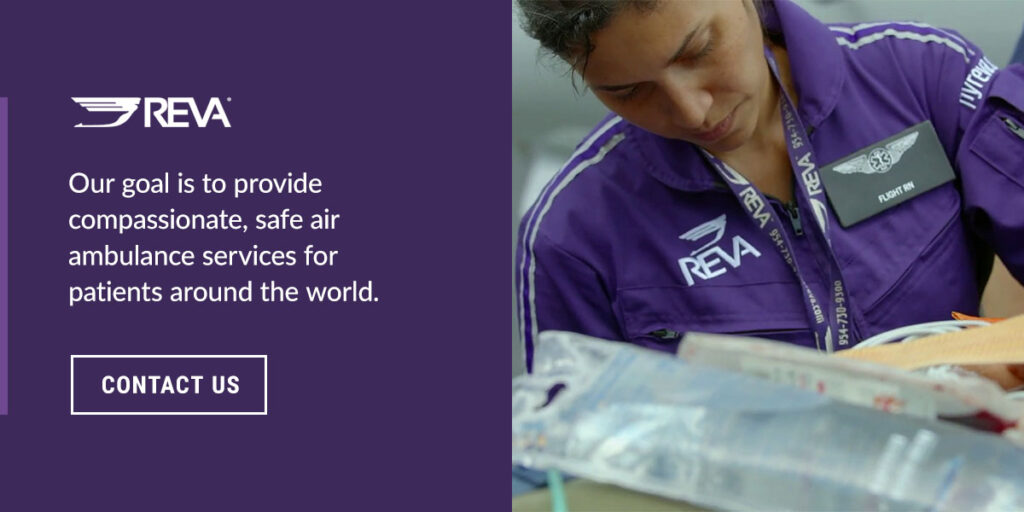 At REVA, our goal is to provide compassionate, safe air ambulance services for patients around the world. If you're in Italy and need medical air transport, we're the ones to call. Our international reach and expert services make us your reliable solution to get back home. Our commitment to safety ensures you have peace of mind throughout the whole process. 
We invite you to request a quote to get started on your medical flight home. If you need more information, you can contact us today to speak with a representative.