Difference Between Domestic and International Travel Safety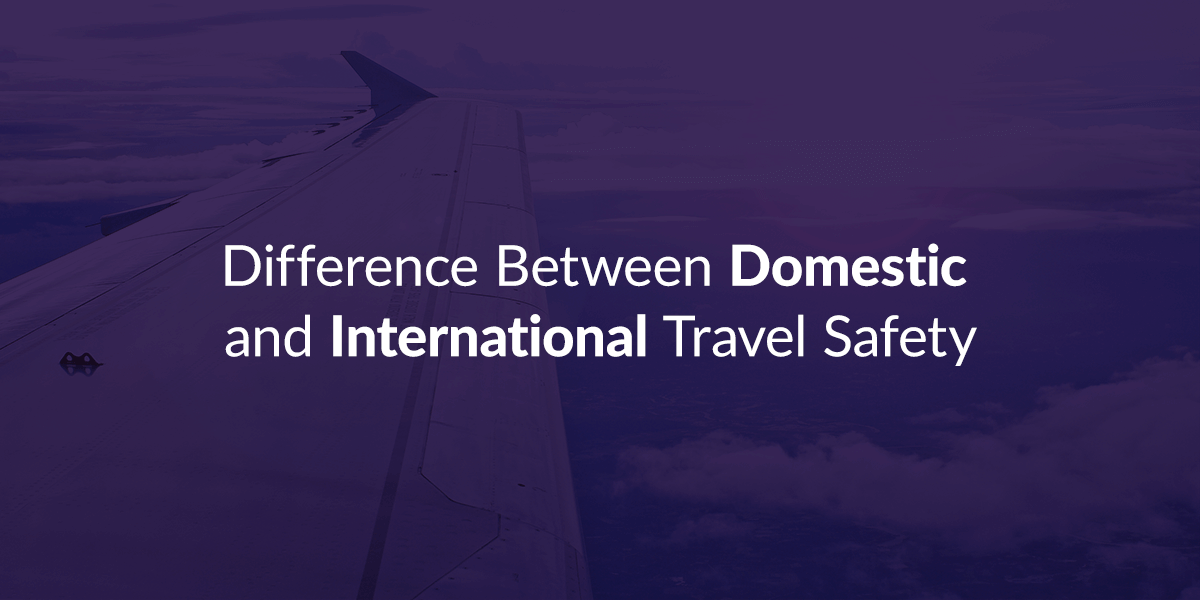 Traveling can be an exciting, eye-opening experience that offers the chance to have many new adventures. However, whether you travel domestically or internationally, safety is essential for you and your traveling companions. By following a few safety tips, you can ensure your trip remains a positive experience.
International Travel Safety Tips
There is always the possibility of something going awry when traveling, especially when you are abroad. Some ways you can make sure your international vacation continues without a hitch are:
Register travel details: When traveling abroad, you can register all travel details with the United States consulate in the foreign country you are visiting, and they can provide assistance if needed.
Update contact details and plans: Keep your family back home aware of your location and plans and any changes throughout your trip.
Get foreign cell coverage: Before leaving your home, you will want to be certain your cell phone fully functions overseas with a foreign coverage plan or local sim card.
Domestic Travel Safety Tips
Just because you are staying within the country doesn't mean you can completely let your guard down. Stay safe when traveling domestically with these tips:
Have a plan: While you do not have to plan every detail to the last second, doing some research before departing on your trip is beneficial.
Notify your bank: Before leaving, call your bank to tell them you will be out of town to prevent them from freezing your card.
Make copies of essential documents: Make copies of documents such as photo identification, insurance ID cards and flight tickets to leave with a friend or family member for safekeeping.
Things to Keep in Mind When Traveling Internationally or Domestically
The biggest difference between staying safe while traveling domestically and traveling abroad is the possibility of a language barrier. Elements like riding public transportation, calling for help or even ordering from a menu may be more difficult if you are traveling internationally. Before going abroad, take some time to learn basic phrases if you are unfamiliar with the primary language at your destination.
One of the best safety tips for domestic and international travel is to stay aware of your surroundings. Carry your bags on the front of your body and place them in your lap when sitting. Try your best to blend into your surroundings and return to your hotel room immediately if you feel you are in danger.
Book a Charter Flight for Domestic or International Travel Needs With REVA
While domestic and international travel is generally safe and stress-free for many people, there is always the possibility of illness or injury. REVA is here for you if disaster strikes and you wish to fly home or to a different medical facility. Request a quote to learn more about our air ambulance services.