Fourth of July Safety Tips
While the Fourth of July is all about celebrating the USA's independence and having fun with many activities throughout the day, taking precautions is crucial to protect yourself and your loved ones. We've compiled a list of diverse tips to help you stay safe while enjoying your Independence Day.
If you have a medical emergency during the festivities and must fly somewhere quickly, consider emergency medical transport from REVA. When flying is your best option, we'll help you get to a medical facility fast.
Independence Day Safety Tips
Regardless of the plans you have for celebrating the Fourth of July, keeping yourself and your friends or family safe is paramount. Here are some tips you can follow to stay safe during the holiday, depending on the activity you plan to enjoy.
Protect Yourself From the Sun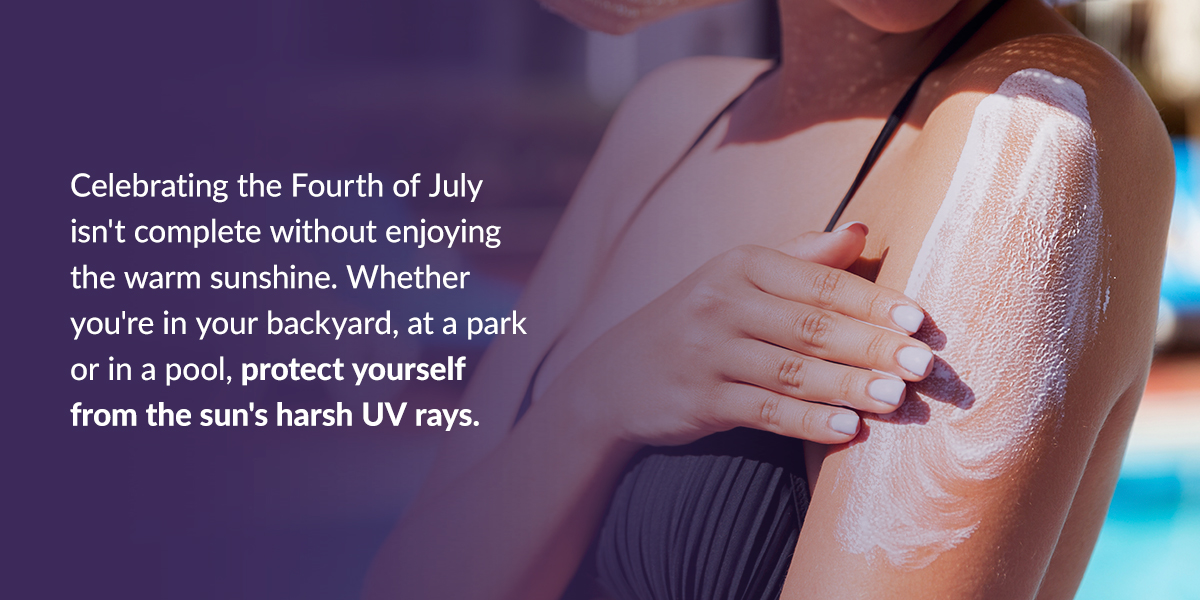 Celebrating the Fourth of July isn't complete without enjoying the warm sunshine. Whether you're in your backyard, at a park or in a pool, protect yourself from the sun's harsh UV rays by practicing the following tips:
Wear and regularly reapply sunscreen.
Limit your sun exposure during the hottest times of the day.
Wear sunglasses and a hat to protect your eyes and scalp.
Stay alert to detect signs of heat stroke or sun poisoning.
Drink plenty of water to stay hydrated.
Stay Safe on the Beach
Your holiday will also be fun if you spend the day sunbathing on the beach and riding the ocean waves. To remain safe while at the beach, ensure you:
Keep an eye on your surroundings while walking around or swimming.
Swim within sight of the lifeguards on duty.
Watch the current waves to know what kind of water you're dealing with.
Pay attention to the flags the lifeguards erect so that you know the water's condition.
Swim only as far as you can still touch the ground.
If you're vacationing with children, keep a close eye on them so that they stay safe while playing in the water and on the sand. Make sure they have flotation devices like a life jacket or arm floaties if they're young and don't know how to swim yet.
Swim in the Pool Safely
The pool is another popular place to spend this holiday when you want to stay cool while having fun. Whether swimming in a pool at home or in public, stay vigilant about safety by following guidelines like:
Supervise kids at all times in and around the pool.
Make inexperienced kids wear a life jacket or arm floaties.
Set basic guidelines for guests to follow when using your home's pool.
Follow the regulations at a public pool.
Swim while sober.
Protect Others While Barbecuing
The Fourth of July calls for delicious grilled hot dogs, hamburgers and kabobs. When barbecuing, protect the chef and guests with steps like:
Use long-handled utensils specifically made for grilling.
Keep pets and children away from the smoker or grill.
Supervise the grill throughout the entire cooking process.
Grill in an open, uncovered outdoor space.
Place the grill on a level surface.
Light and Watch Fireworks Safely
The best way to end Independence Day celebrations is by watching fireworks explode at night, whether you light them yourself or watch the local ones. To remain safe during fireworks, follow these tips:
Sit far away from where the fireworks go off.
Have water around in case of emergencies if lighting fireworks yourself.
Prevent children and pets from going near the fireworks.
Light one firework at a time. Never try to relight one that doesn't go off.
Point all fireworks toward the sky.
Stay Safe on the Fourth of July With REVA
If you ever have an emergency during your Fourth of July festivities, know you can get help fast by contacting REVA. Our air ambulance services can provide medical attention to keep you healthy and safe and transport you to the necessary facility. Learn more about our emergency medical transport by requesting a quote or contacting us at 800-752-4195.