Traveling to the PGA Championship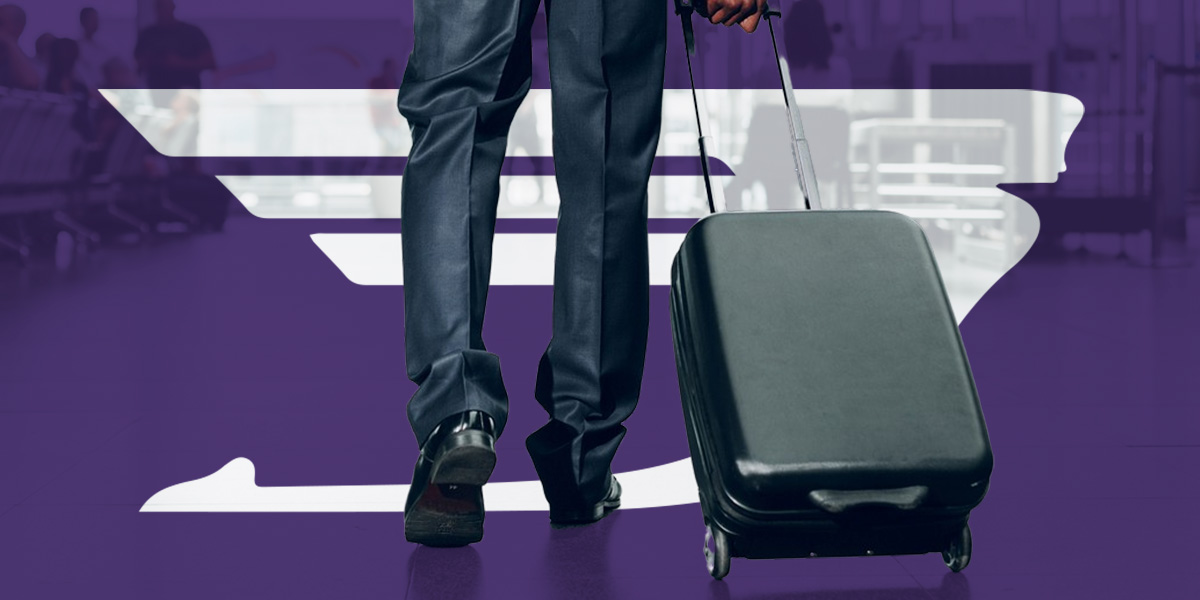 The Professional Golfer's Association (PGA) organizes an annual championship, allowing fans to witness their favorite professional golfers in action. Traveling to the PGA Championship is exhilarating, and it's even more enjoyable when you plan a safe, worry-free trip. This PGA Championship spectator guide offers PGA travel tips, such as how to purchase tickets, how to get to the event venue, where to stay and how to travel safely.
Where Is the PGA Championship?
The 2023 PGA Championship takes place at the Oak Hill Country Club in Rochester, New York, from May 15-21. This year's Championship events will unfold on the Oak Hill Country Club's East Course, which was originally built in 1921 and restored in 2020.
How to Get Tickets to the PGA Championship
You can purchase PGA Championship tickets on the PGA website or through the PGA's official ticket exchange provider, On Location. The PGA website lists Championship+ tickets, which provide special perks such as non-alcoholic beverages and inclusive food options at concession venues throughout the event.
Championship+ ticket holders can visit and return to concession venues and redeem the following items with each visit:
Two entrees
Two snack products
Two non-alcoholic beverages
Each venue features a unique menu and offers daily specials. Ticket holders can also purchase various alcoholic beverages separately.
PGA championship+ tickets have different prices for the following days:
Monday: $55.
Tuesday: $65.
Wednesday: $75.
Thursday: $200.
Friday: $210.
Weekend: Saturday and Sunday event passes are each $215.
Whole event: A pass to attend the entire PGA Championship week is $920.
The PGA also offers travel packages including accommodation and transportation. If tickets are sold out on the PGA website, you can purchase resale tickets through the PGA's ticket exchange provider. On Location is a trusted secondary marketplace where golf fans can buy and sell unused tickets.
How to Get to the PGA Championship
Rochester Airport is the closest airport to the Oak Hill Country Club. From the airport, a bus route to the country club takes approximately an hour and a half, but you can drive there within 20 minutes. If you choose to drive, you can take I-390 South and I-590 North or travel I-490 East.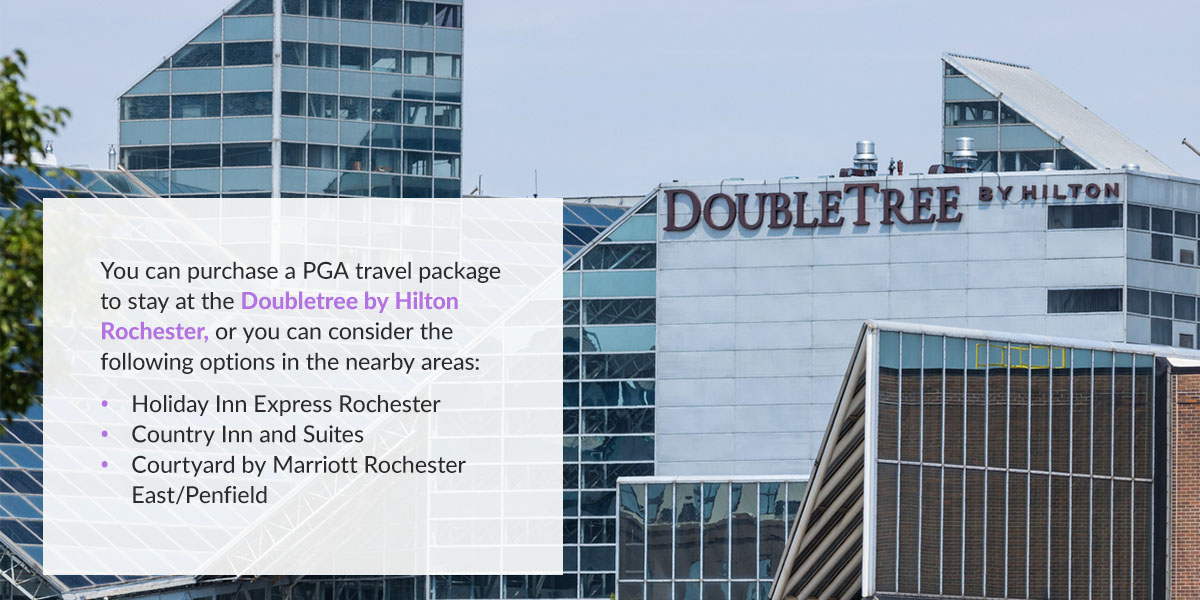 Best Accommodations for the PGA Championship
Choosing the right accommodation for your visit helps you enjoy the PGA Championship to the fullest. You can purchase a PGA travel package to stay at the Doubletree by Hilton Rochester, or you can consider the following options in the nearby areas:
Holiday Inn Express Rochester: Holiday Inn Express Rochester offers comfortable rooms and excellent amenities only a 15-minute drive from the PGA Championship.
Country Inn and Suites: Country Inn and Suites by Radisson is also a 15 minute drive from the Oak Hill Country Club. This comfortable accommodation features an indoor pool, making it the perfect location to relax after an exciting day at the Championship.
Courtyard by Marriott Rochester East/Penfield: Courtyard by Marriott Rochester East/Pensfield is a quick 10-minute drive from the PGA Championship, and it offers an indoor pool perfect for relaxing and a hotel restaurant.
Things to Do at the PGA Championship
Here are just a few of the exciting activities you can partake in during the Championship, either on the grounds or around Rochester:
Try some delicious food: Because Championship+ ticket holders can redeem food and beverage items at concession venues, this is the perfect opportunity to enjoy your favorite foods or try something new. With a variety of menu items throughout the course, you'll surely find some delightful entrees and snacks to enjoy while you watch your favorite players.
Explore the Oak Hill Country Club: The Oak Hill Country Club has a rich history and has hosted three PGA Championships. Attending the 2023 Championship is the perfect opportunity to explore the club's stunning grounds and enjoy the atmosphere.
Shop for PGA merchandise: Attending the Championship is an excellent opportunity to purchase some PGA merchandise and souvenirs to take home.
Visit the Eastman Museum: The Eastman Museum houses a wide variety of art, technology, photography and moving picture collections. It also features special displays and rotating exhibitions. The Eastman Museum is an entertaining attraction to visit if you need something to do after a day of PGA excitement.
Stop at the Seneca Park Zoo: If you plan to bring your children along to the PGA Championship, consider stopping at the Seneca Park Zoo after a day at the event or on your way home. The Seneca Park Zoo is home to various wild animals, making it a fun stop to fit around the PGA festivities.
Best Viewing Spots at the PGA Championship
Finding the right viewing spot at the PGA Championship can help you see your favorite players in action and witness golf history unfold. While walking the grounds allows you to feel like you're a part of the action, choosing one or two ideal spots for the day is another excellent way to experience the event.
Before arriving at the event, consider the following spots you may want to check out:
1st hole: Soak in each player's energy as they conquer the nervewracking first tee. This spot will surely be brimming with an exciting atmosphere as the PGA announces each player to the fans.
6th hole: The 6th hole is thrilling to watch because a rock-lined creek at the bottom of the hill adds an interesting obstacle for players.
13th hole: Watch players take a swing at Oak Hill's signature hole. The 13th hole is considered one of New York's best par 5s, and its winding uphill design presents an exciting challenge to players.
15th hole: The 15th hole is another rousing challenge to watch, and its graduated slope provides the perfect space for sitting and viewing.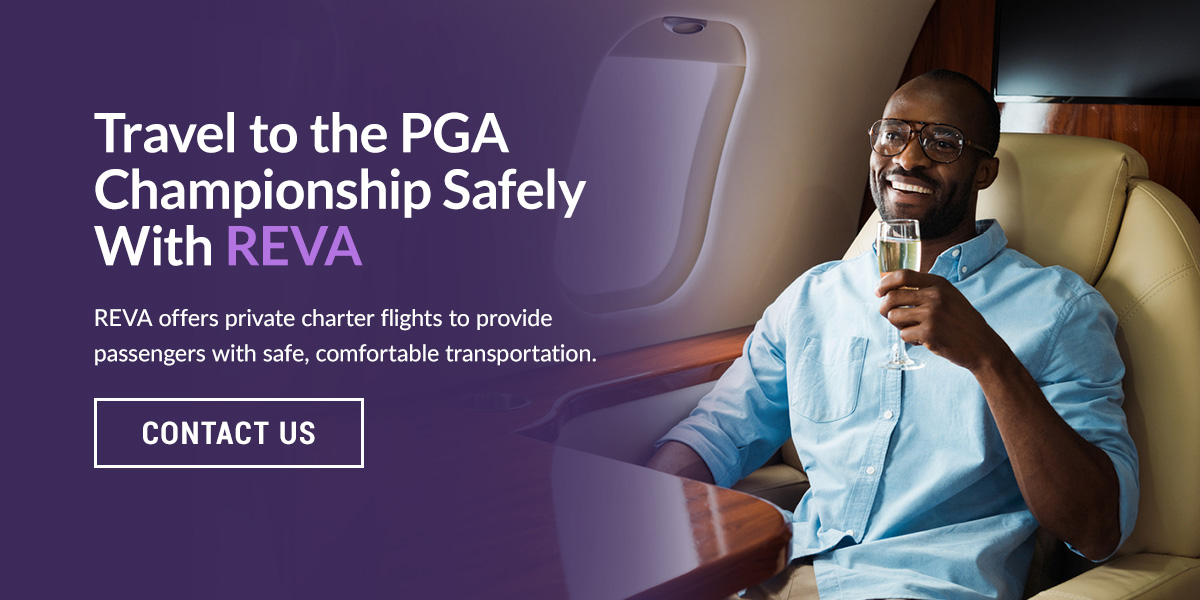 Travel to the PGA Championship Safely With REVA
The PGA Championship is a fantastic opportunity to witness your favorite pro golfers try their swing at challenging greens. Carefully planning your trip can help you relax and enjoy your time at the event.
REVA offers private charter flights for safe and fast travel, ARREVA Advantage travel protection, and emergency evacuation services. REVA's expansive network of quality aircraft, experienced pilots and excellent crew members can take you to the PGA Championship safely and quickly on a comfortable flight.
REVA also provides air evacuation services to transport individuals in the event of an emergency. If you become ill or injured while traveling, REVA's experienced flight and medical teams can take you to the nearest hospital or a hospital closer to your home while providing medical care. Our safe air ambulance service allows you to reach your desired medical facility safely while receiving necessary medical attention.
ARREVA Advantage's cautionary coverage is a travel protection membership providing emergency evacuation, medical coverage and concierge services. Becoming an ARREVA Advantage member allows you to travel with peace of mind. Contact REVA to sign up for travel protection, schedule a private charter flight or request a medical evacuation quote.