What to Look For in a Medical Air Transport Company
Air medical travel is a health care service operating under challenging and often fluctuating circumstances. It's crucial to consider several critical factors before choosing an air ambulance company.
4 Essential Components of a Medical Air Transport Company
Four crucial factors to look out for when choosing a medical air transport company include the following.
1. Track Record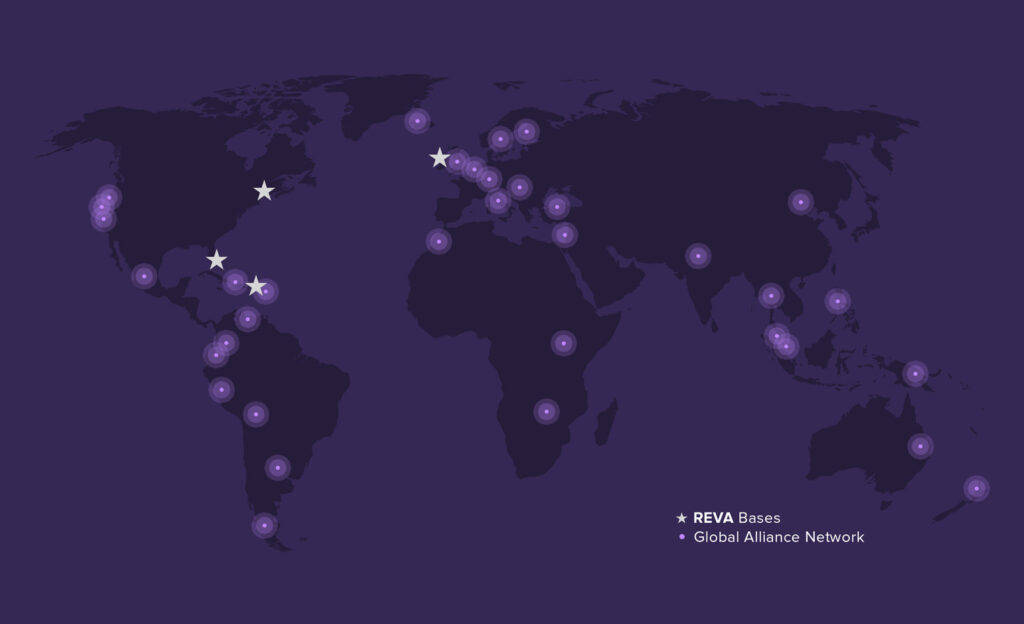 Experience matters in the realm of medical transport. When looking for a provider, they must have the know-how and training to undertake any circumstance. Medical air transport companies should have a broad range of experience in necessary medical procedures, including worldwide medical logistics, medical escorts, out-of-hospital medical care, life flight MedEvac operations and transport medicine.
REVA's team of experienced specialists has completed over 30,000 flights in 70 countries. Our reach is global, and our team of more than 350 employees is trained to meet and exceed industry standards. We have been recognized on many occasions by industry and government agencies for excellence in service and safety.
2. Accreditations and Associations

Choosing an accredited air ambulance company is essential. Many brokers will pose as real companies due to the broad scope of companies available. Make sure a third party accredits the medical transport you choose to ensure the business's legitimacy. Organizations such as Eurami and the National Accreditation Alliance of Medical Transport Applications (NAAMTA) ensure adherence to the industry's highest operational standards and medical care.
REVA holds accreditations and association memberships, including:
Approved air carrier for the Department of Defense.
The Platinum Rating from AR/GUS International.
Critical Care, Advanced Life Support, Basic Life Support, Commercial Medical Escorts and Specialty Care.
Accreditation for Pediatric, Adult, long-range and Neonatal Critical Care Transports.
3. Testimonials

Testimonials are an excellent place to look when gauging any organization's quality of care and expertise. At REVA, we don't just want you to take our word for it — check out our testimonials page to see what our patients think of us.
4. Focus On Patient Care and Customer Service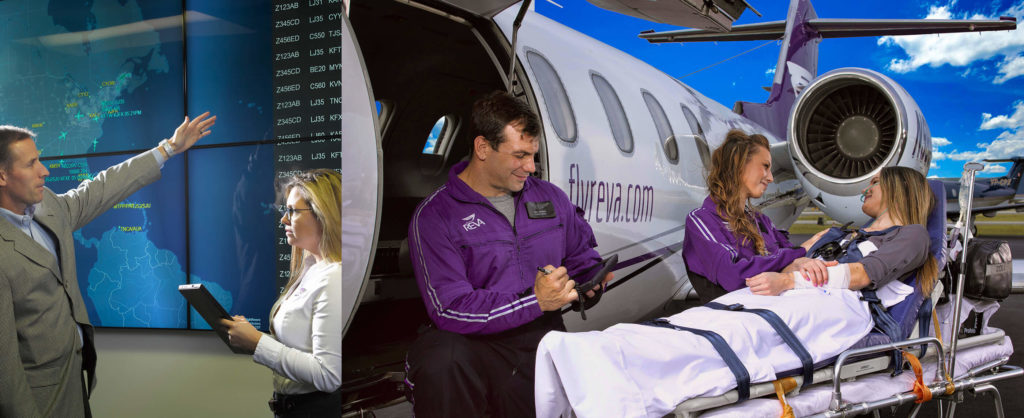 Safety should be the priority when choosing a medical air transport company.
Look for an air ambulance company that prioritizes your comfort, safety and well-being. You want to go with an air transport expert that puts patients and families first. With a compassionate provider working on your side, you can rest assured you will get the personalized and professional care you and your loved ones deserve. All staff are also HIPAA compliant to protect your information.
At REVA, we have regulations to ensure a safe work environment for our employees and a safe passage for our clients.
Learn How REVA Can Serve You
Having the right medical air transport company at your service can bring you peace of mind when the unexpected happens. We also work cohesively with hospital case managers to ensure each patient receives the medical transportation they need.
Count on compassionate, safe and efficient medical air transportation overseas or across the country when you choose REVA. To learn more about how REVA can help you, contact us online or call us at 305-539-0825. Or, request a free quote from our 24/7 operations team today.