FORT LAUDERDALE, Fla. — REVA, Inc. is now prepared to begin accepting COVID-19 positive patients for transport. Based on CDC guidance and protocols developed in conjunction with REVA's Medical Director, Dr. David Farcy, REVA is ready to provide our life-saving service to COVID-19 affected patients, while appropriately managing the risk of exposure to our flight crew, medical teams, and other personnel.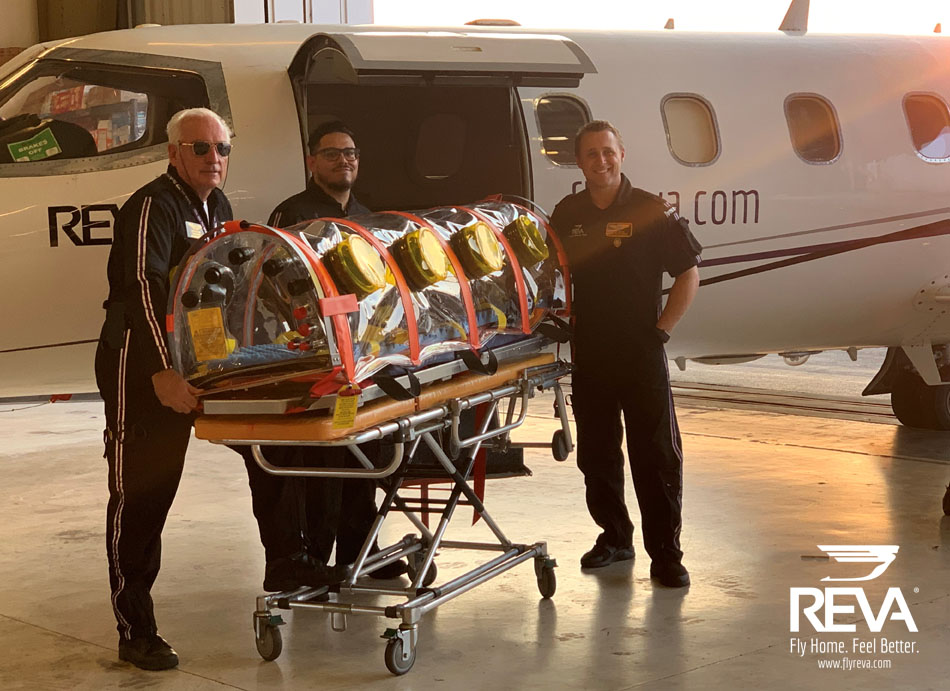 REVA Medical personnel have completed training on a newly secured transport isolation unit, the ISOVAC CAPSULS™ Patient Isolation Unit. The unit is designed to safely move patients infected with COVID-19 without exposing medical personnel or pilots to cross-infection with the virus. The unit was originally designed for use by the military to move patients who had been victims of chemical warfare, and has been modified fit the challenges presented by infectious diseases like COVID-19. "This unit will allow us to better meet the evolving needs of our clients from all over the world, who now need to arrange air medical transport for COVID-19 patients," said Shannon Schell, REVA CEO and President.
Dr. Farcy led the search for the ideal unit for REVA and stated, "This unit is the only one on the market that is FDA approved to move infectious patients, so we are confident it will allow us to safely move our COVID-19 patients who need critical care transport. We are seeing increased requests for this type of patient movement, so we have worked fast to bring this capability on line."
We are proud to offer this capability to our patients. Please contact REVA Operations for specific capabilities of the unit and assistance with the coordination of your transport.
Official PDF: REVA – Press Release – ISOVAC CAPSULS – 20200410